Jakkals – 2019_01_20
– InfoSec stories scavenged for you from across the internet – Three stories this week: Hackwurst (The German Hack) Un
Read more.
DON'T CLICK THAT LINK (Unless it's us)
Don't do it! A common piece of advice we often give to users is: Do not click any links in
Read more.
Security Awareness – One Password To Rule 'em All
This is part 2 of our look into the life of Frik and his daughter Marietjie. (Catch part 1 here)
Read more.
Security Awareness – Meet Frik and Marietjie.
October is National Cyber Security Awareness Month (NCSAM). Although NCSAM is United States initiative promoting Cyber Security Awareness during the
Read more.
#Cryptojacking – A 'Not Too Technical' Story
Bitcoin, blockchain, bitcoin mining, mining bitcoin on the blockchain, using the blockchain to mine bitcoin in order to buy Ethereum
Read more.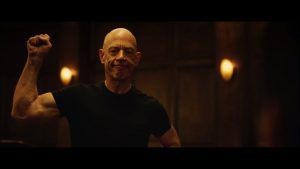 Detecting Time Changes with L2T (Ain't Nobody Got Time For That)
Every good blog post about time issues in forensics needs a theme song. Today's theme song is Ain't nobody got
Read more.
Finding Failed Logon Attempts With Log2Timeline While You're Searching For Your FTK Dongle
I have recently been thinking through ideas for some quick and dirty initial processes one can do at the start
Read more.
Highway To The Danger Zone.Identifier
Phill Moore recently did a write-up on some pretty cool changes made to the data being recorded within the Zone.Identifier
Read more.
Parsing APFS with Axiom before the thing from Lost eats you
During the latter part of 2017, Apple introduced their APFS file system which is being rolled out with their High
Read more.